Become Florida Theme Park Savvy in 5 Minutes
Author: Amy Bennett
Date: 16/03/2021
I'm Florida mad. There's no other way to describe it, if I could, I'd be jetting off to the Sunshine State twice a year, for 6 months at a time! I've been lucky enough to visit a whopping 6 times now and I like to think I've clocked up a few sneaky tips and hints along the way.
A holiday across the pond is of course a once-in-a-lifetime holiday for many of us, and Polka Dot Travel have some pretty flipping amazing deals to ensure your Florida adventure starts off smoothly and at the best possible price, and that's before you've even hopped on a plane. But if you feel a little lost when it comes to the bags and bags of thrills and attractions available, hopefully some of my advice below will have you theme park ready before you can finish saying Mickey Mouse.
Author: Amy Bennett / Call Centre Manager
Date: 4th May 2021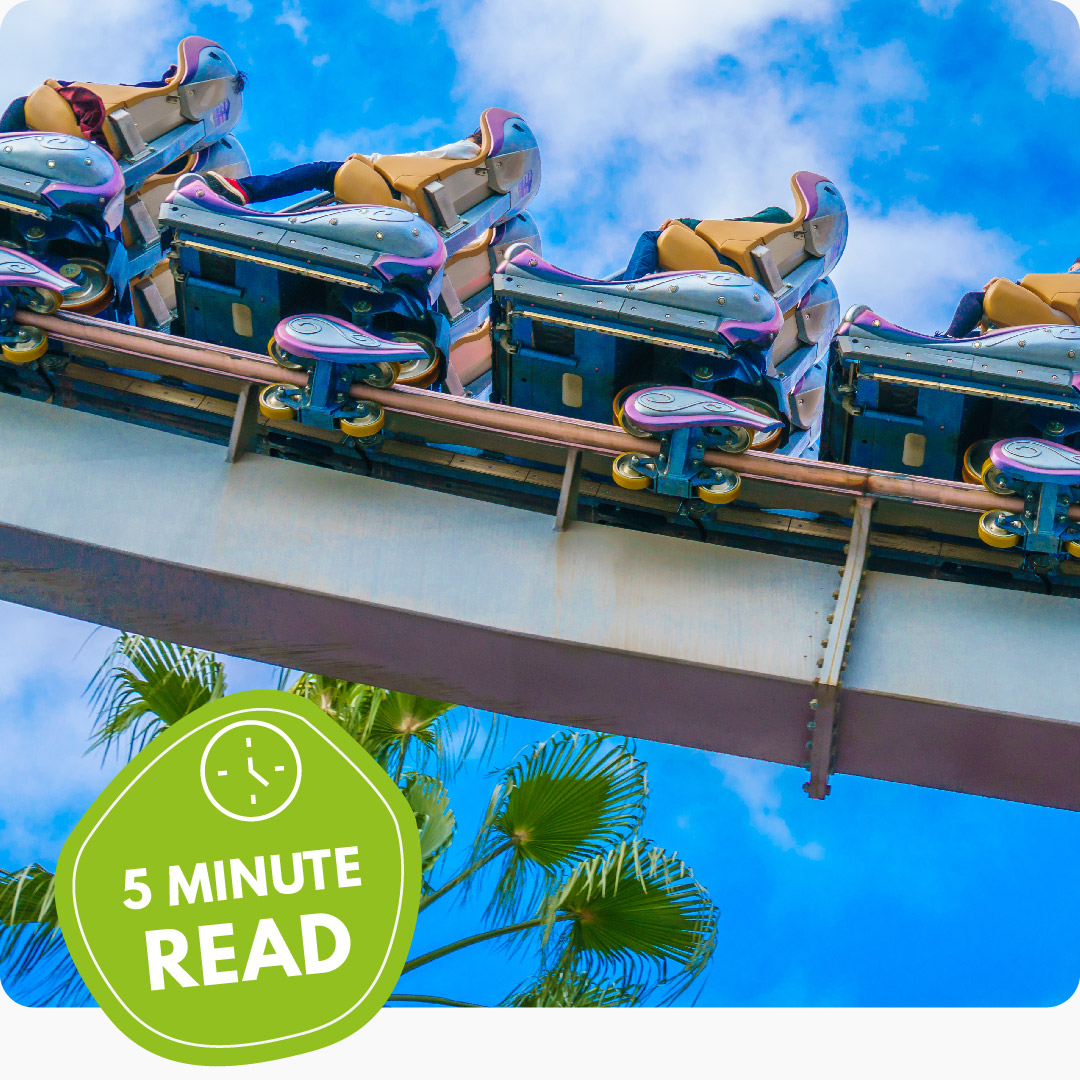 Plan your days in advance
It may seem obvious, but the more you can plan before you land in Florida, the most you will make of your time whilst in the US of A. After all there's a lot to see and do, and you want to make sure you use your time wisely. Don't feel you have to stick to your plan to the exact second, but a loose guide each day will mean you'll check off all the coasters you want to ride and even get to visit those restaurants you have spent your time drooling over on Instagram.
If you're visiting Walt Disney World Resort, be sure to use their app and book a bunch of your Fast Passes ahead of time. You can do this 30 days prior to departure, or 60 if you're staying on-site at a Disney hotel. You can even pre-book your restaurant reservations and character meals. Any time saved queueing is a winner in my book!
Pre-book theme park tickets
Don't think you can purchase theme park tickets when you arrive at a discounted price, because you'll be in for a shock. Pre-booking all your theme park tickets before you leave the UK is the best say to save money and time as you won't have to queue to buy passes. Don't forget, Polka Dot Travel can add theme park tickets to your holiday booking, just ask one of the team for more details.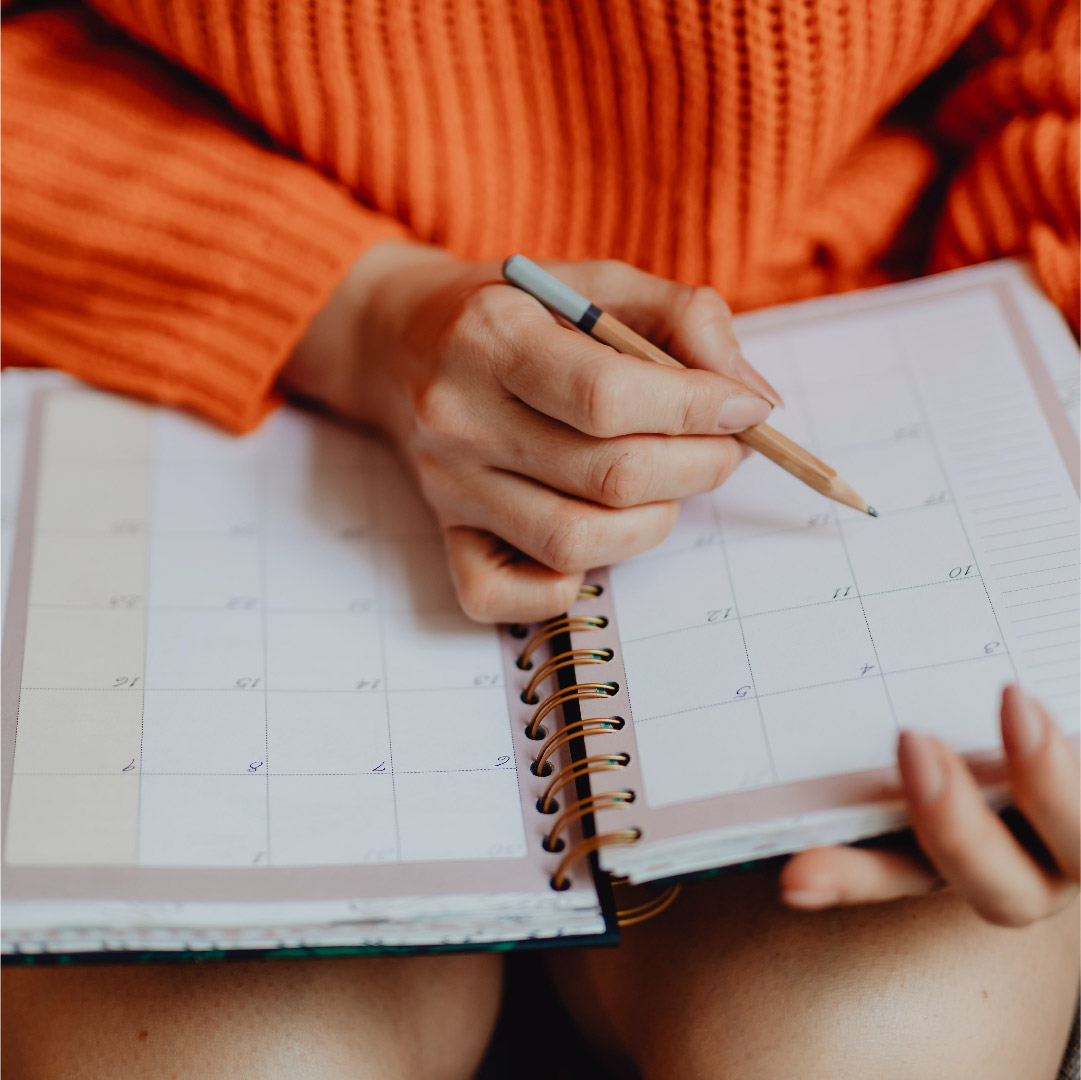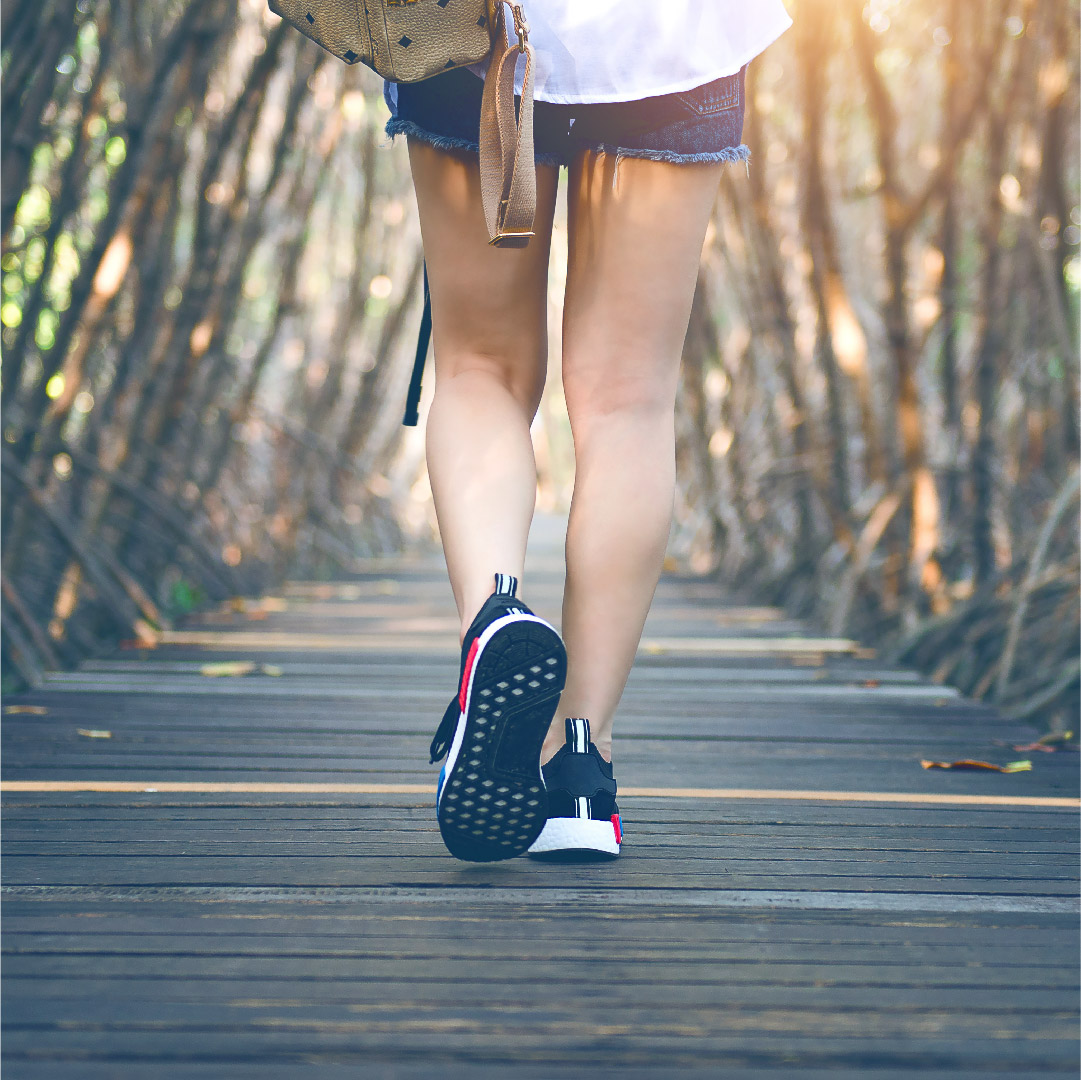 Think about your feet
Get that FitBit at the ready because you'll clocking up those steps, in fact, on one day alone I managed a staggering 28,000 steps just from walking around the parks. That's why it's essential to pack comfortable and practical footwear for the whole family. And just incase, make sure you carry a mini medical kit in your bag including plasters and paracetamol. No-one wants a blister putting them out of action!
Pack suncream
Whilst we're on the subject of what to pack for a day in the park, up there in no.1 position has to be suncream. Even if you're visiting in the cooler months, you'd be surprised how warm that Floridian sun can be behind the clouds. It's easy to forget about the time outside you'll spend queuing for rides and most of the lines snake around with very little shade. Suncream can be on the pricey side to purchase in the parks, so go prepared.
Remember it might rain
Florida is known for it's glorious sunshine, but don't be surprised if your pre-holiday forecast throws up a few rain showers here and there. This won't ruin your theme park fun, as most, if not all rides remain open. Just make sure you pop a poncho or waterproof in your bag and you'll be good to go! In fact, the parks are sometimes a little quieter if the weather is on the cooler/wetter side, so take full advantage of those quicker queue times.
Slot in some R&R
It's easy to get carried away when planning and fill your days from 8am - 8pm, but I'd definitely suggest popping in a day or two of rest, or at least a free day to choose what you want to do. It can be pretty tiring going from theme park to theme park, and not to mention that little old friend called jet lag. Consider taking a day off to relax by the pool or even visit one of the malls or shopping outlets to squeeze in some retail therapy.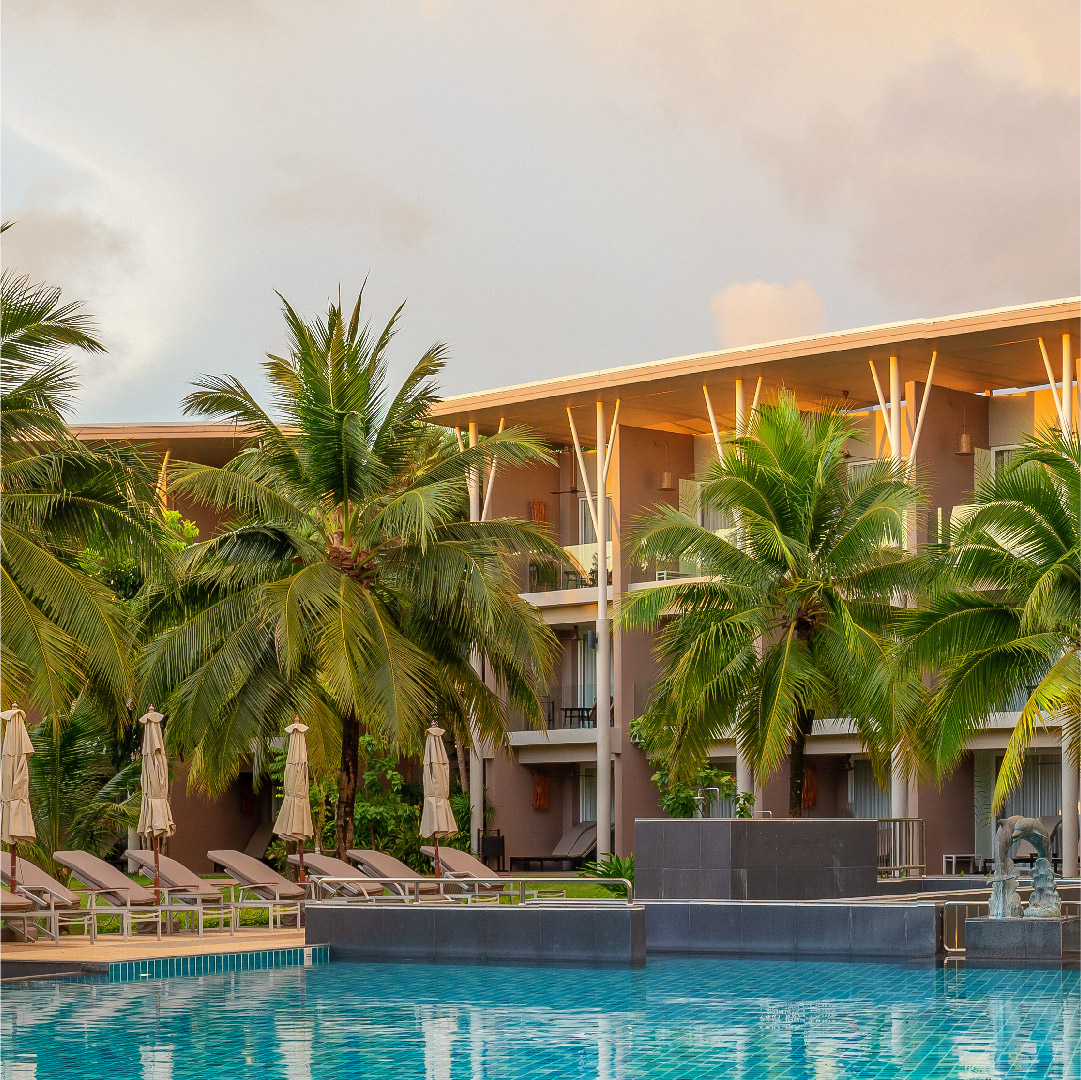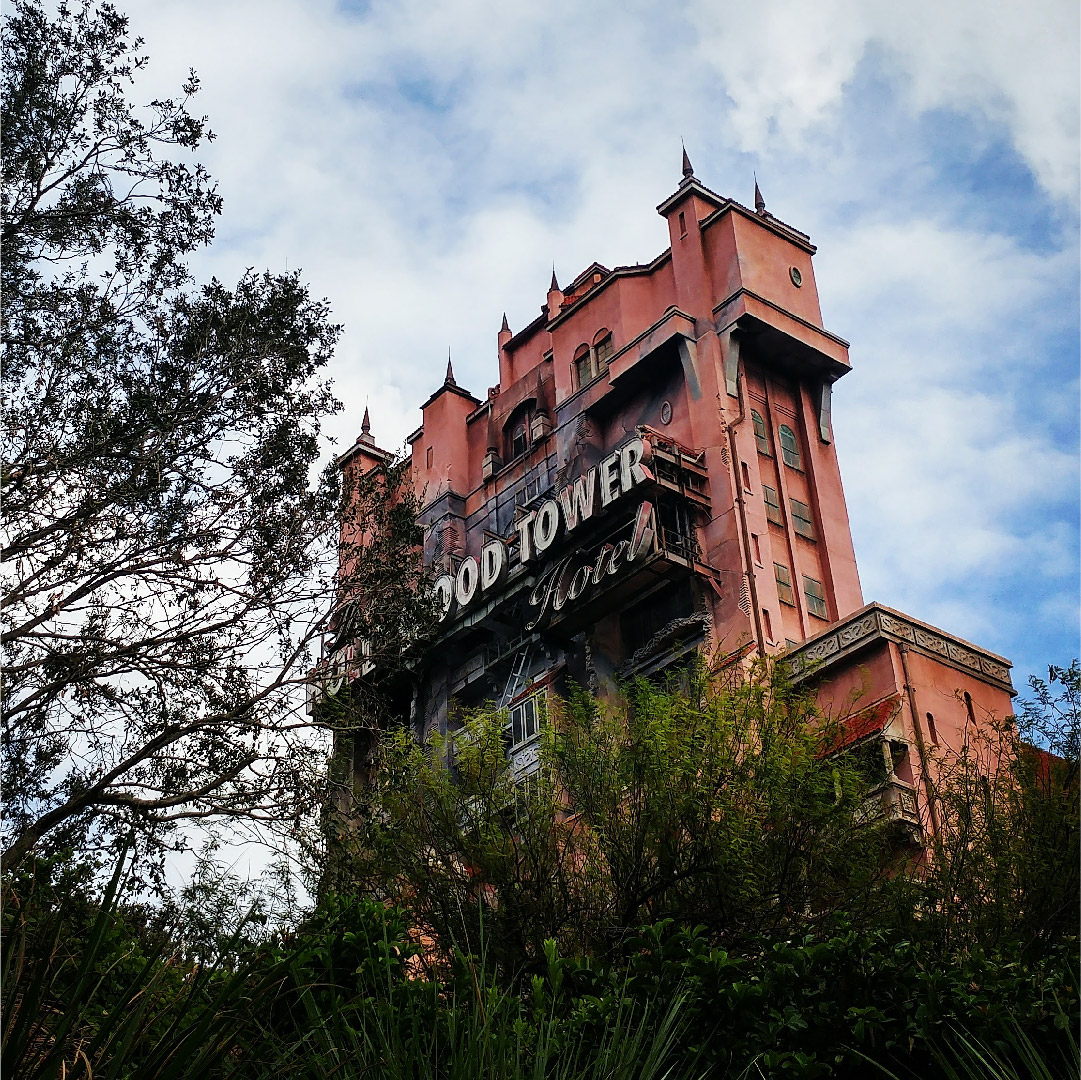 Save some money
We all know the pounds can start to add up when you factor in accommodation, flights, theme park tickets and dining, so be a little savvy and cut down your daily spending by packing snacks and refillable water bottles. All of the most popular theme parks in Florida have fountains and areas dotted around the park to refill your bottle, and although bag checks are always in place, there's no problems with you bringing in a selection of snacks. You'd be surprised how much you can save by not buying drinks in the park each day!
I could spend days filling our blog pages with more top tips, but hopefully these few pointers will give you a head start on planning your Florida adventure. If this has ignited the Florida magic within you and you feel ready to book, feel free to drop us an email at enquiries@polkadottravel.co.uk or come on over to our Facebook page for a live chat and one of the team will help wherever they can.